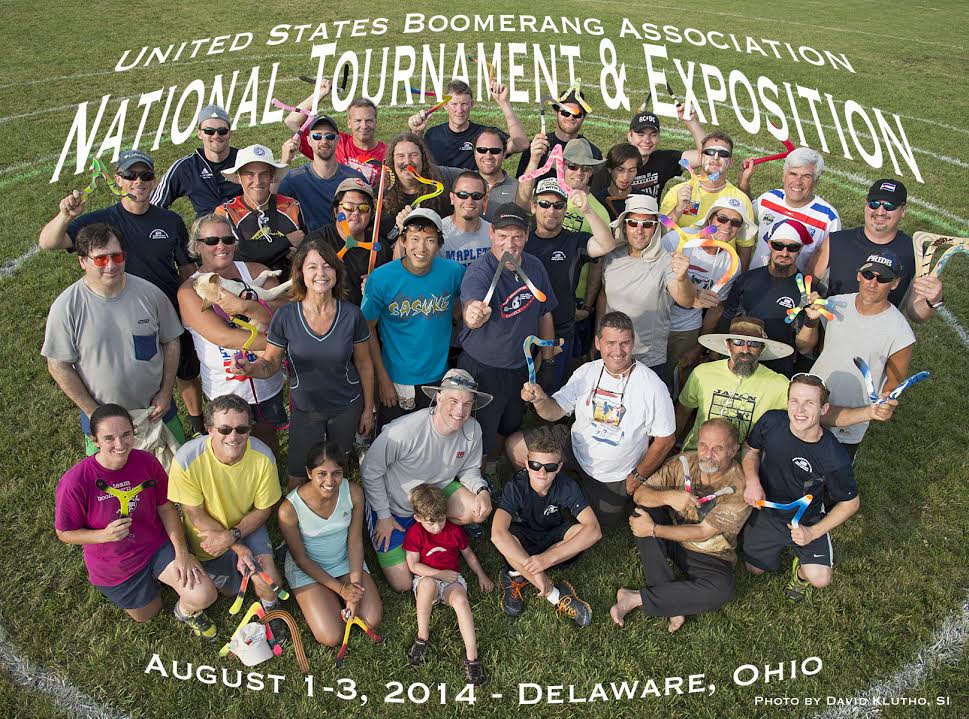 Tournament score sheet and results

About


Much as the BCS Football Championship game rotated from one Bowl to another during it's history, The 35th Annual Free Throwers Fling will serve as this year's 33rd Annual USBA National Championships! First held in August 1980, the Free Throwers is the longest running and highest average attendance boomerang event in the world outside of Australia! This will be the record 6th time the Delaware tournament has been host site for the US Nationals.

In 1982 the USBA was formed under the shade trees by the Polo Fields in Washington DC and Aussie Bob Burwell won the inaugural event! Chet Snouffer won in 1983 and then Aussie Dennis Maxwell staged the coup again for the Aussies at the 1984 event. The 1984 Nationals came at the conclusion of the US-Australia Test Re-Match, also won by the Australian Team! (It was sweet revenge for the USA winning the first ever International Team Challenge on Aussie soil in 1981)

This year's nationals will once again set new precedents, as we host it in conjunction with the YMCA of Delaware, on their flat, manicured soccer fields. Participants will have full access to the adjacent Y showers, pool, hot tub, sauna, exercise facilities and more as part of the registration package! Family members in attendance will also be able to use the Y at greatly reduced weekend pass rate!


Order of Events


Aesthetics and Design Competition runs Friday, Saturday and Sunday on display at the YMCA.
Awards will be given at Saturday's Award Banquet.

Friday August 1 will be the Long Distance competition. Participants may register for this event alone or included with the 6 Individual tournament events on Saturday. This event will run all day, starting at 8:00 AM-9:00 AM WARM-UP and Throwing begins sharply at 9:00 AM.

Saturday August 2 will be the 6 standard Individual Events which will comprise the competition to crown the overall "National Champion" as well as 6 Event National Champions (plus Long Distance)
Order of events will be:

1. Trick Catch/Doubling
2. MTA 100
Lunch Break
3, 4. Accuracy and Aussie Round
5. Fast Catch
6. Endurance

Saturday Night: Awards Ceremony

Sunday August 3 will include
Open Throwing and Instruction for the public
GLORP National Championships
Last one down wins, The Simultaneous MTA launch.
Kylie Golf
The Gone But Not Forgotten Dead Boomeranger's Boomerangs Toss. Bring your classic booms and a story to tell.

Map to the Delaware YMCA Throwing Fields, 1121 South Houk Road, Delaware, OH 43015